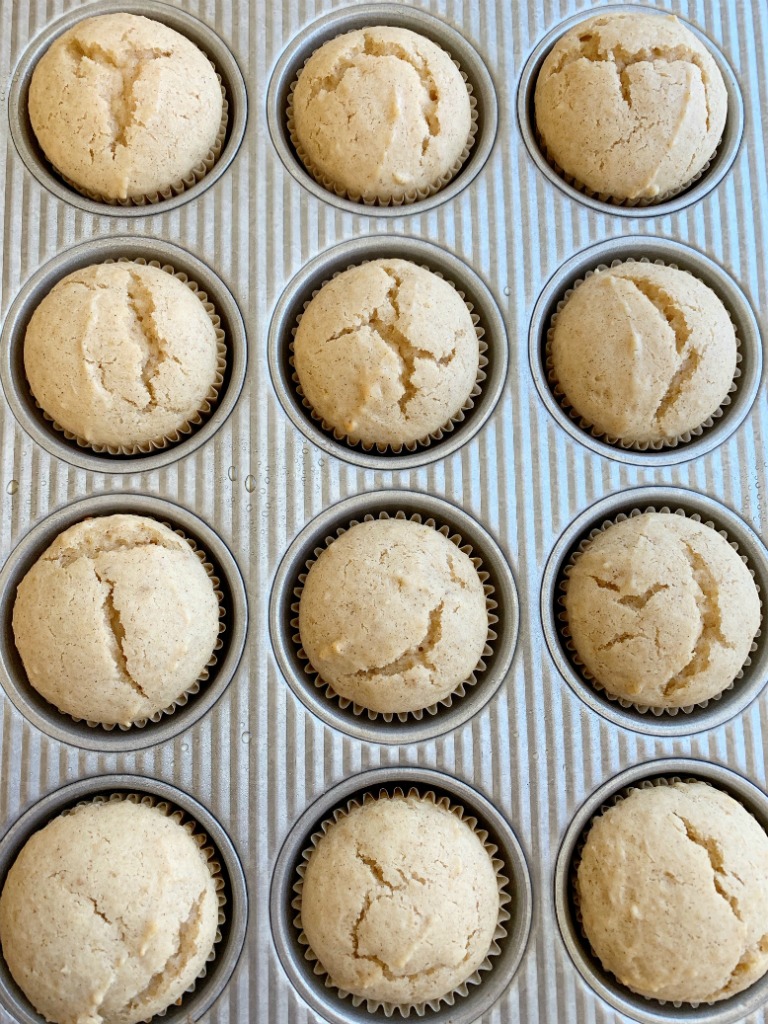 APPLESAUCE MUFFINS
These applesauce muffins may not look like much but trust me, you should make them asap! 
I have to confess that I made these muffins twice in one day…. They were so yummy and my kids could not get enough of them, plus my 2 year old ate the puffy rounded tops off most of the first batch of muffins. So I basically felt obligated to make more just so we could enjoy those puffy and rounded muffin tops 🙂 
But for real, they look plain and probably boring but WOW you will be blown away with how moist, soft, and perfect these muffins bake up.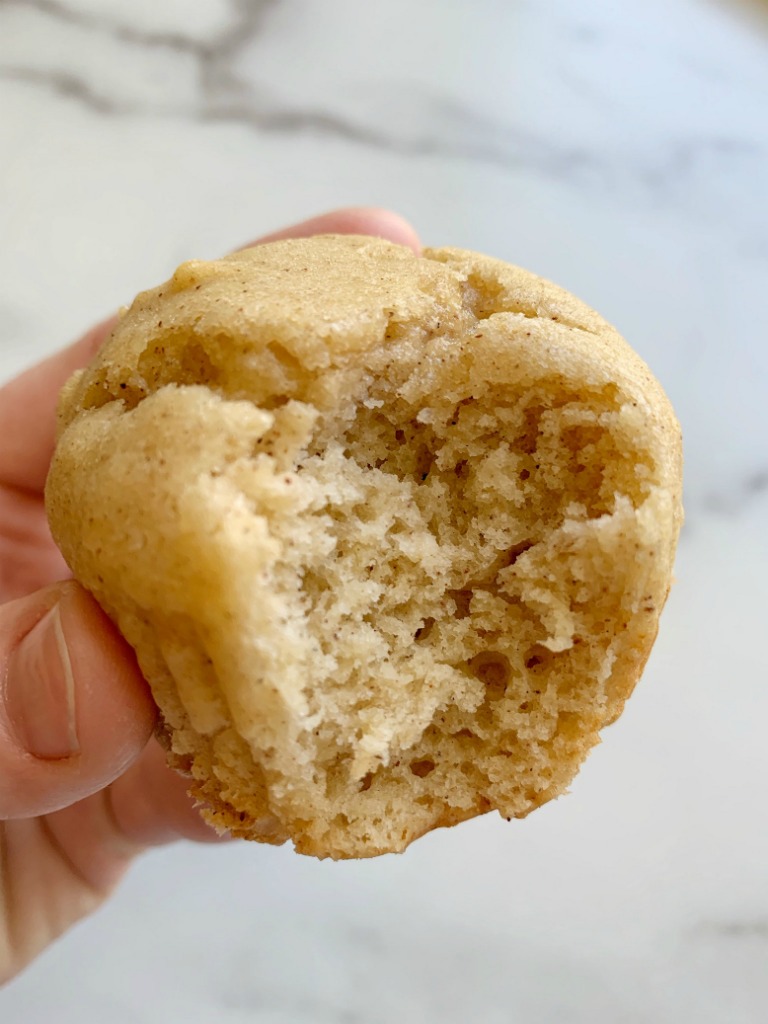 INGREDIENTS NEEDED FOR THE BEST APPLESAUCE MUFFINS
All-Purpose Flour – I always use unbleached all-purpose flour but feel free to use whatever flour. To make these a bit healthier you could even use white whole wheat flour. Be careful when using whole wheat flour because it tends to make baked good tough and more dense. For best results, stick with all-purpose flour. I have never baked with almond flour or those other "non-flours" so I can't say for sure but I am sure it would work just fine, just make sure it's an equal substitute. 
Granulated Sugar & Brown Sugar – You can adjust these amounts to taste. The recipe as is is lightly sweetened and we love it as is. 
Applesauce – Use sweetened applesauce for best results. If you use unsweetened you may need to add a bit more sugar, depending on if you want the muffins sweet or not. 
Sour Cream – I always use the full-fat, real sour cream because it tastes better but feel free to use whatever sour cream you prefer. 
Milk – I always use whatever highest percentage of milk I have in the fridge. I've used whole milk and 1% milk in this recipe with great results.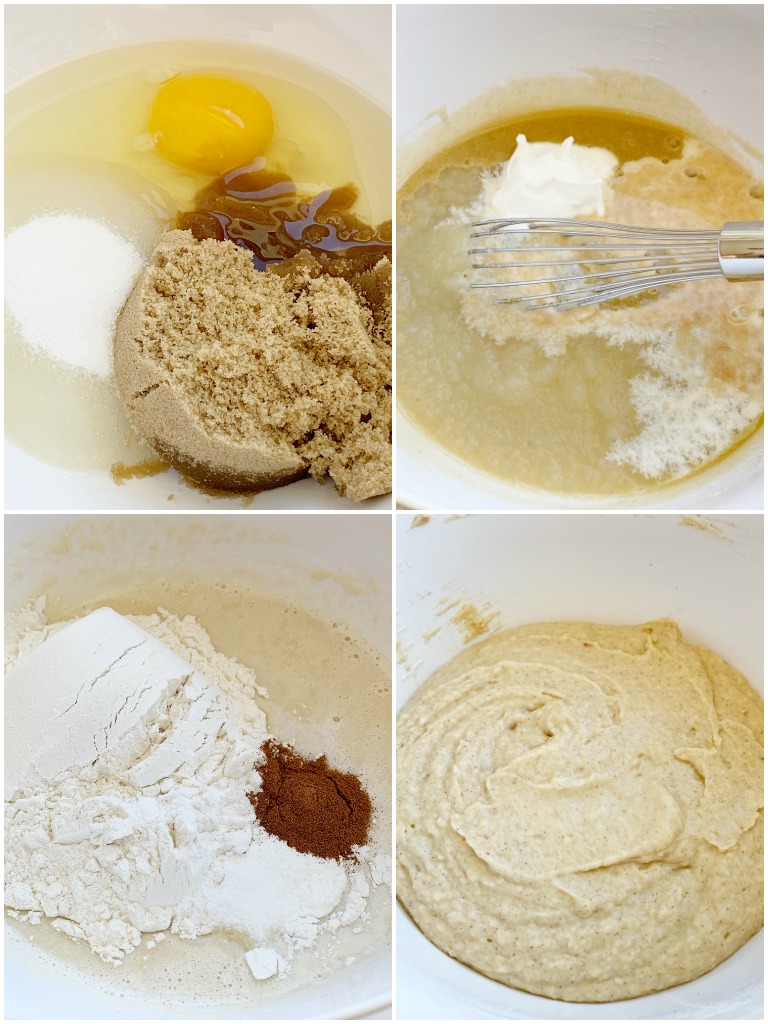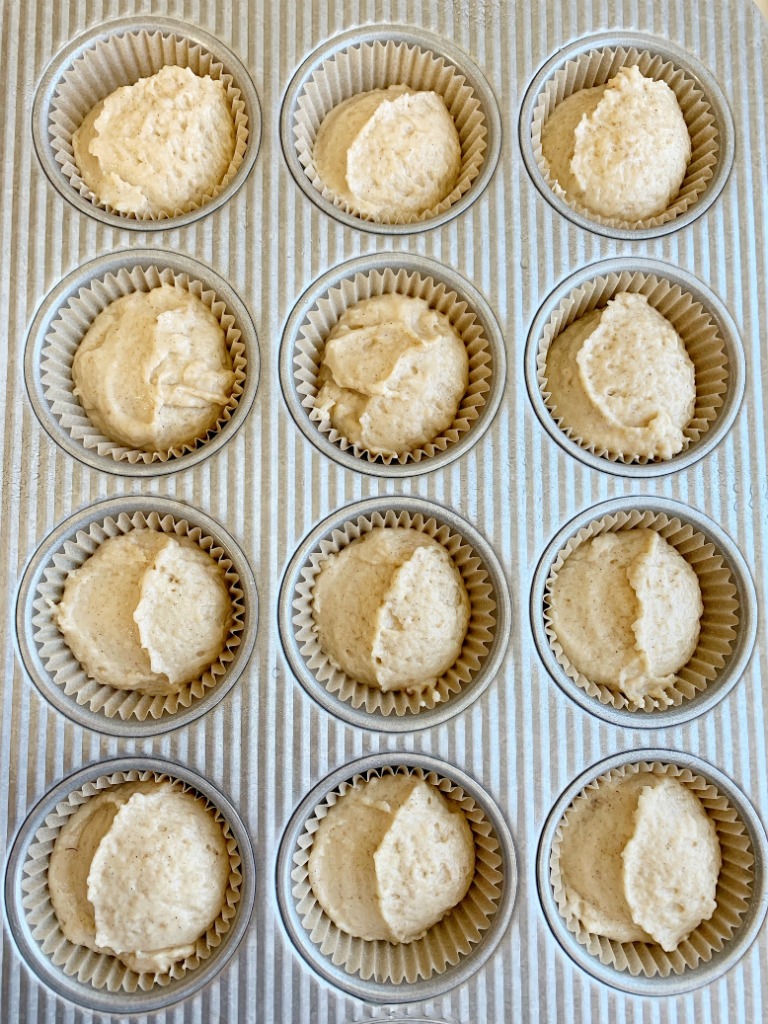 MY TIPS FOR THIS RECIPE
Adjust the cinnamon to your liking. The original recipe calls for 2 1/2 teaspoons but I find that 1 1/2- 2 teaspoons is what we prefer. 
Be sure not to overmix the batter. Just mix it until there are no flour streaks that remain in the dough. 
For a mess-free way of filling the muffins tins, use a cookie scoop or ice cream scoop.
The muffin liners will be almost full of the batter and that's ok! The recipe makes the perfect amount for 12 muffins exactly.
All ovens are so different so set the cook time for the minimum and go from there. Mine are perfect right at 17 1/2 minutes. The tops will be puffy and round, and the middle should look done and not wet looking. You also don't want to over cook these so watch them carefully. You can also tell if muffins are done when you lightly press the tops of them with your finger and it should spring back.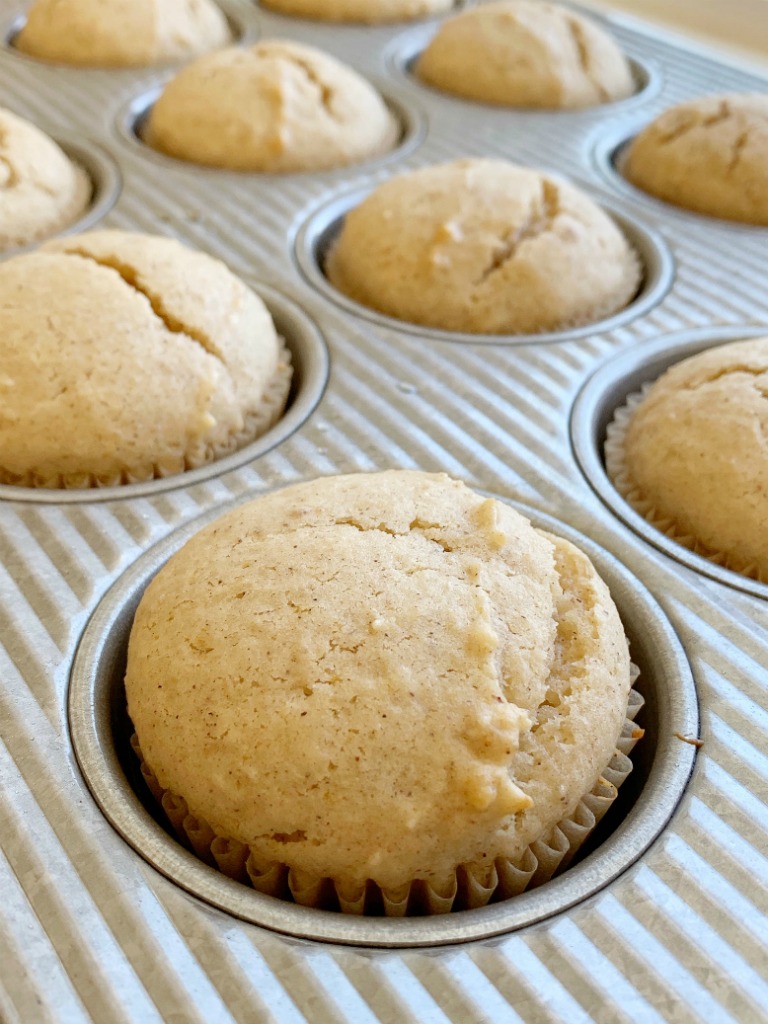 TRY THESE OTHER MUFFIN & BREAD RECIPES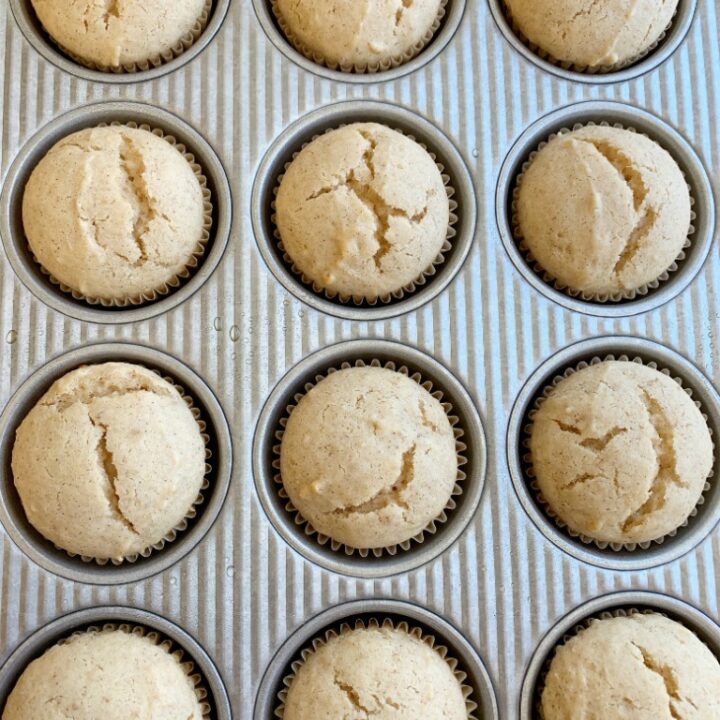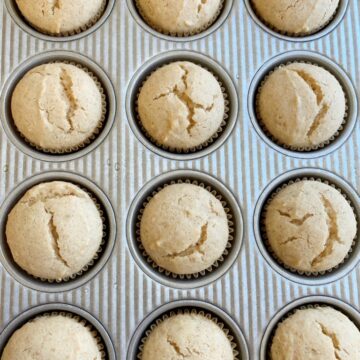 Applesauce Muffins
Applesauce Muffins are so moist, lightly sweet, and easy to make in one bowl with no mixer needed! Sour cream and applesauce makes these muffins so moist, and they bake up perfectly round each and every time. You will love these delicious muffins!
Ingredients
1/3 cup granulated sugar
1/3 cup brown sugar
1/3 cup canola or vegetable oil
1 large egg
1 cup applesauce (I use sweetened)
1/4 cup sour cream
2 tablespoons milk
1 teaspoon vanilla extract
2 cups all-purpose flour
1 1/2 teaspoons baking powder
1 1/2 teaspoons ground cinnamon
1/2 teaspoon salt
Instructions
Heat oven to 350°. Line a 12-cup muffin pan with cupcake liners and lightly spray them with cooking spray.

In a large mixing bowl, stir together the granulated sugar, brown sugar, oil, and egg with a whisk. Mix until it's dark in color and thick.

Add the applesauce, sour cream, milk, and vanilla extract. Stir with the whisk until combined.

Add in the flour, baking powder, cinnamon, and salt. Stir with a wooden spoon or spatula just until combined and no flour streaks remain.

Scoop the batter into each muffin cup filling each one nearly full. Recipe makes the perfect amount for 12 muffins exactly, so each muffin cup will be full.

Bake for 17-20 minutes or until top are puffy and rounded.

Let muffins cool in the pan or eat one warm. It's glorious! Store leftovers in a covered Tupperware or a gallon-sized Ziploc bag.
Notes
I always use sweetened applesauce in this recipe. If you use unsweetened you may have to adjust the sugar amounts slightly. The muffins as is are not super sweet but sweet enough.   I use canola oil but I am sure any oil would work in this recipe.
Nutrition
Calories: 200kcal | Carbohydrates: 31g | Protein: 3g | Fat: 8g | Saturated Fat: 6g | Cholesterol: 18mg | Sodium: 111mg | Potassium: 112mg | Fiber: 1g | Sugar: 14g | Vitamin A: 58IU | Vitamin C: 1mg | Calcium: 43mg | Iron: 1mg
PIN THIS RECIPE TO PINTEREST