Cinnamon Sugar Donut Muffins taste like your favorite cinnamon & sugar donut from the bakery but in a muffin. Soft donut muffins dipped in butter and cinnamon & sugar. These muffins will disappear fast thanks to that sweet and crunchy topping.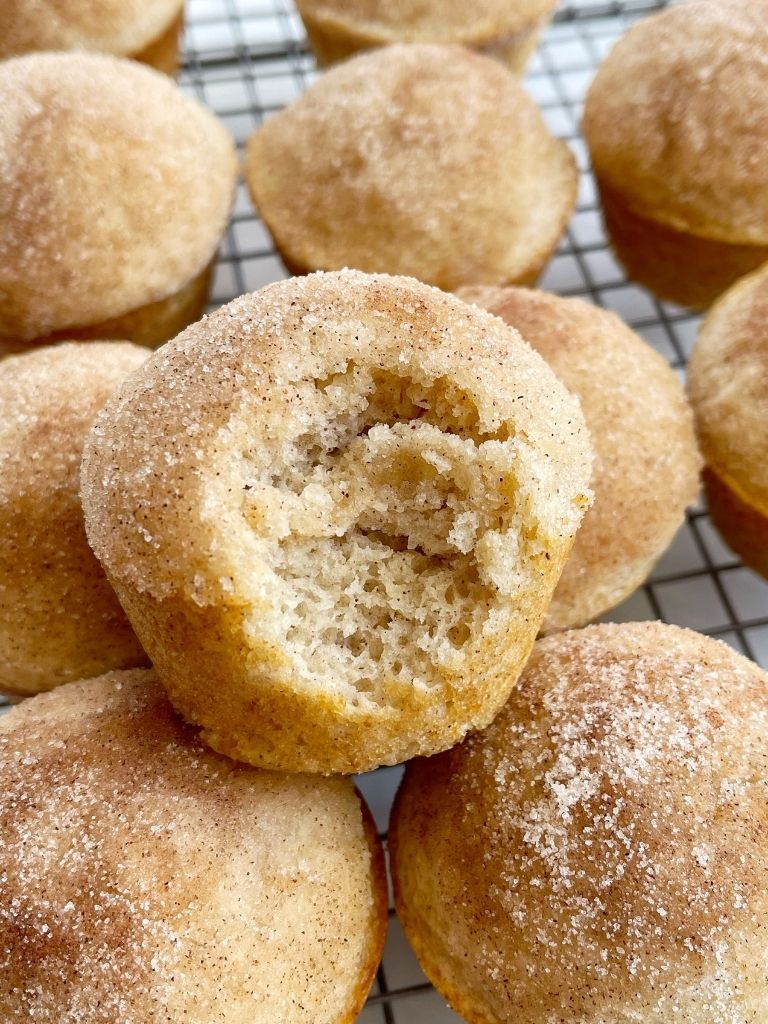 CINNAMON SUGAR DONUT MUFFINS
These cinnamon sugar donut muffins are one of the very first recipes I ever posted to this food blog of mine! That was almost 5 years ago and I can't even count the number of times I have made these muffins since. They're just like these cinnamon banana bread muffins which is another muffin recipe that you must try.
They are so soft, dense but in a good way, and they taste just like that cinnamon & sugar donut we all love from the bakery. 
The best part is that buttery cinnamon and sugar topping. My kids usually will just eat off the topping and leave the rest!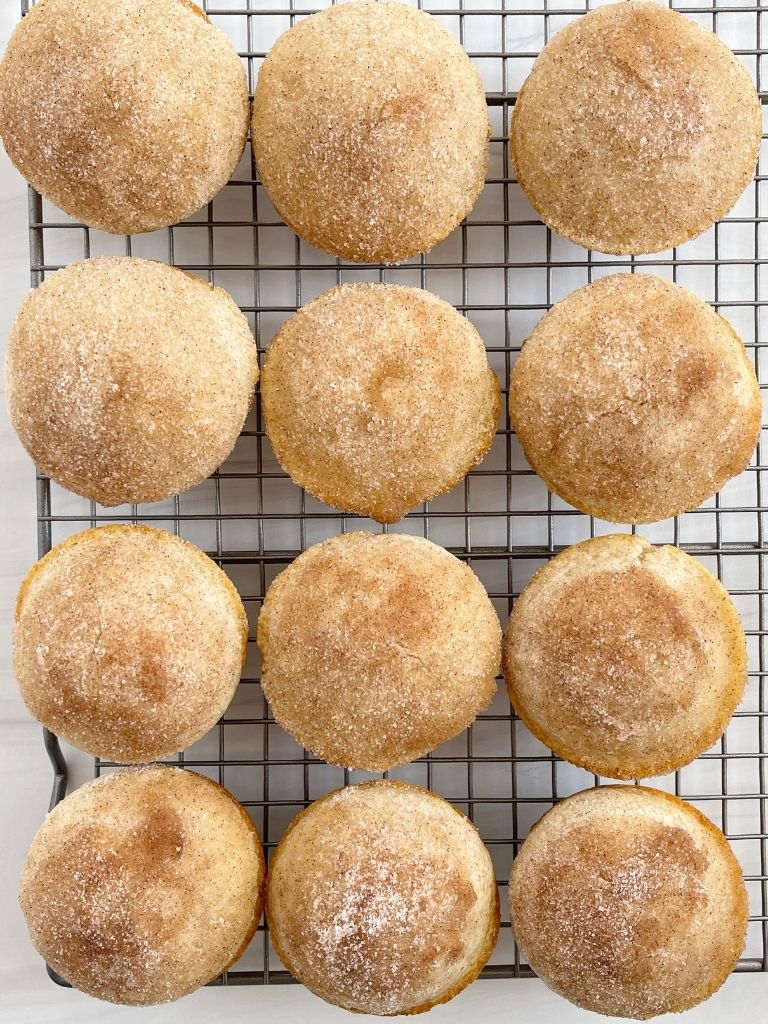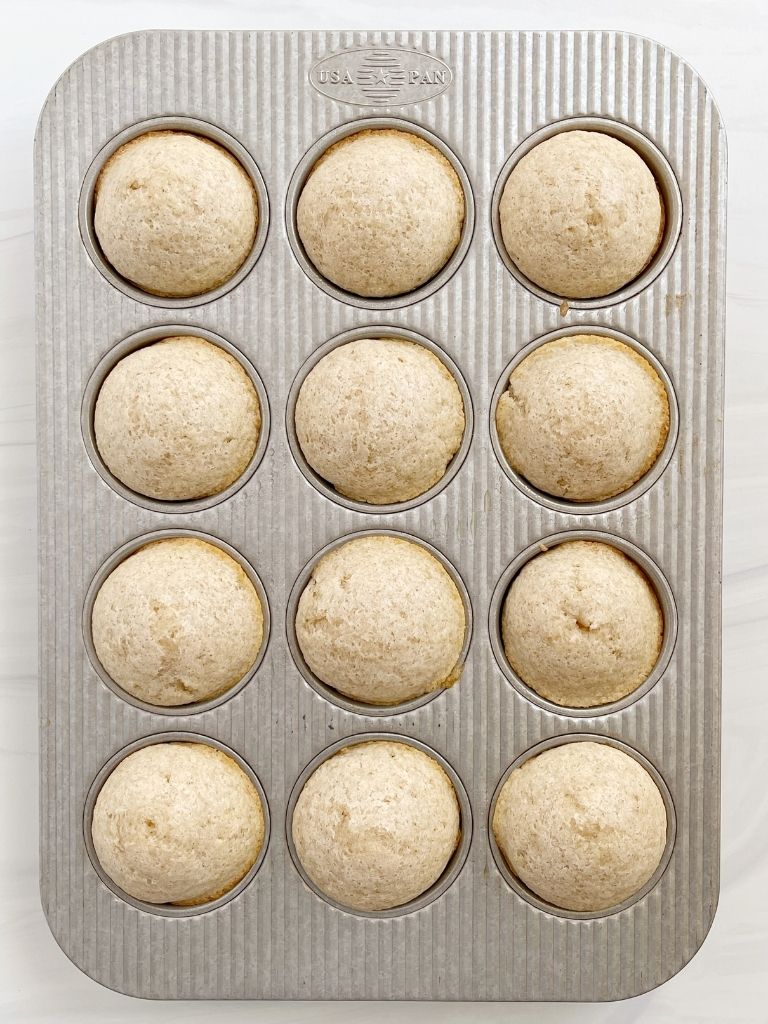 HOW TO MAKE CINNAMON SUGAR DONUT MUFFINS
In a large mixing bowl combine the dry ingredients; all-purpose flour, granulated sugar, baking powder, cinnamon, and salt. 

You want to stir this with a whisk to break up an clumps of flour or baking powder.

In a separate smaller bowl, I use a Pyrex glass measuring cup, mix up the wet ingredients; melted butter, milk, egg, and vanilla extract.

Mix it together.
I use the same whisk as I did for the dry ingredients. 

Pour the wet ingredients into the dry ingredients and stir to combine. You don't want to over-mix but you also want to mix enough to make sure there are no flour pockets in the batter.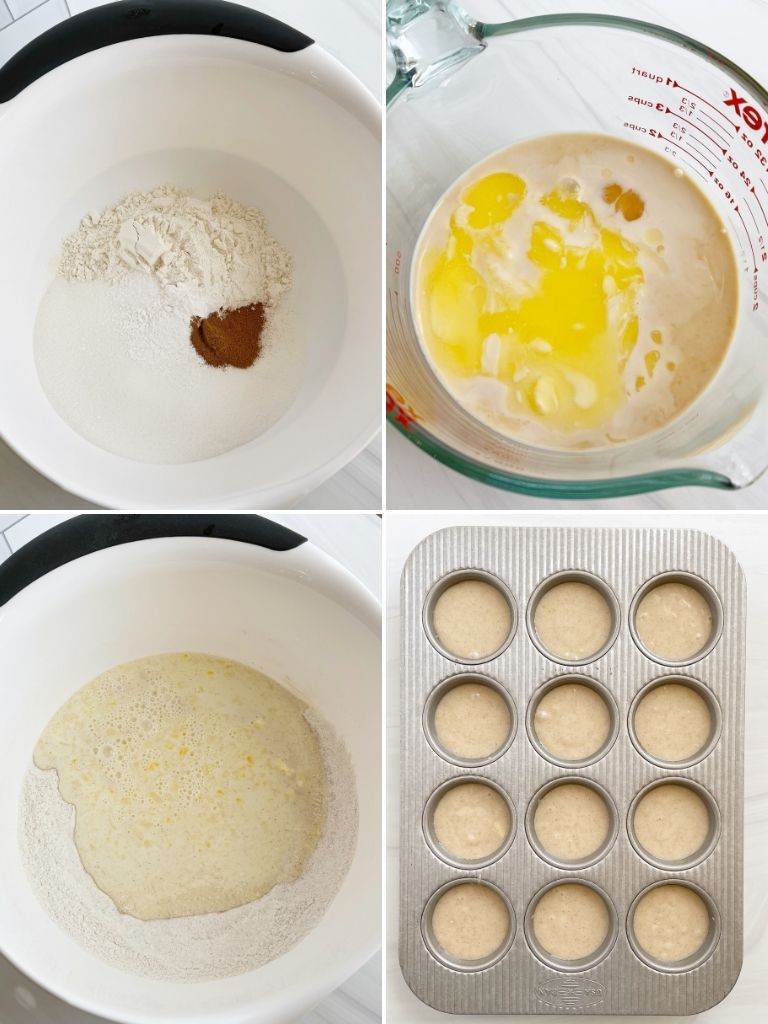 INGREDIENTS FOR CINNAMON SUGAR DONUT MUFFINS
All-Purpose Flour
Granulated Sugar
Baking Powder
Cinnamon
Salt
Whole Milk
Large Egg
Melted Butter
Vanilla Extract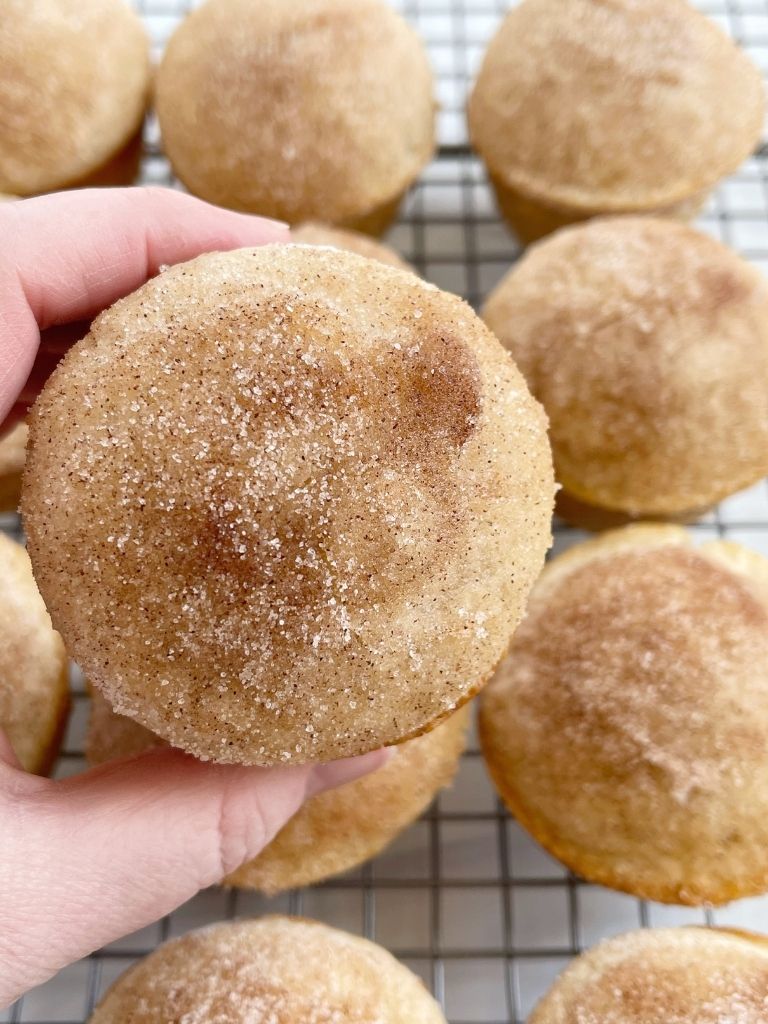 MY TIPS AND HELPFUL HINTS FOR THIS MUFFIN RECIPE
Regular sized muffins or mini muffins?

I have made this recipe both ways! If you have a mini muffin pan and what some mini muffins then use that. 
I normally just make regular sized muffins because it's easier to fill than the dozens of mini muffin cups. 
Cook time is available for both ways in the recipe card below. 

Spray the muffin tins very well with cooking spray

The muffins like to stick so make sure you spray each muffin tin well with cooking spray. 
You can use cupcake liners if you want to…. I prefer to just dump the batter in and call it good. 

How do I know when the muffins are done cooking?

These muffins are easy to tell when they're done cooking because the tops will be domed and when you gently press a finger on top of the muffin it will spring back. 
You can also stick a toothpick in the center and make sure it comes out with no raw batter on it. 
But for the most part, the muffins will domed and they will look done. Meaning there won't be any shiny raw batter on tops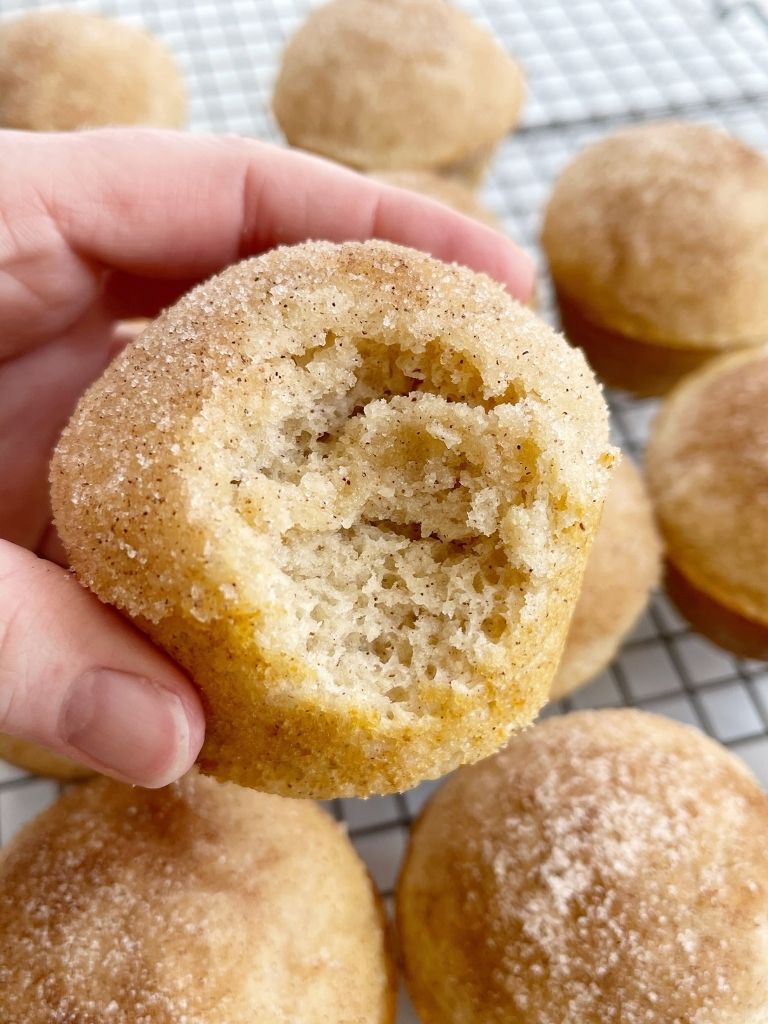 YOU WILL LOVE THESE OTHER MUFFIN RECIPES
Chocolate Chip Zucchini Muffins – Chocolate muffins loaded with mini chocolate chips and shredded zucchini.
Coconut Lemon Poppyseed Muffins – Bright & fresh lemon muffin with coconut extract and poppyseeds. Topped with a simple vanilla glaze over top. 
One Bowl Applesauce Muffins – They look boring but these are a family favorite for a reason. So soft and delicious!
Chocolate Chip Banana Muffins – Banana muffins stuffed with milk chocolate chips with a sprinkle of sugar on top.
Cinnamon Roll Muffins – Cinnamon rolls rolled up in muffin form! A no yeast cinnamon roll dough baked in a muffin tin and topped with a vanilla glaze. 
Lemon Crumb Muffins – Moist lemon crumb muffins topped with sticky Lemon Glaze.
Cinnamon Sugar Donut Muffins
Ingredients
Donut Muffins
2 cups all-purpose flour
1½ cups granulated sugar
2 teaspoons baking powder
1 teaspoon ground cinnamon
½ teaspoon salt
1¼ cups whole milk
1 large egg
2 tablespoons butter melted
1 teaspoon vanilla extract
Cinnamon & Sugar Topping
4 tablespoons butter melted
1/3 cup granulated sugar
¾ teaspoon ground cinnamon
Instructions
Heat oven to 350°. Prepare a 12-cup muffin tin by spraying it really well with cooking spray. You can also use a 24-cup mini muffin tin as well.

In a large mixing bowl, combine the flour, sugar, baking powder, cinnamon, and salt. Stir with a wire whisk to break up any clumps.

In a smaller bowl combine the milk, egg, melted butter, and vanilla extract. Stir with a whisk until combined.

Pour the wet ingredients into the dry ingredients and stir together with a spatula or wooden spoon until combined. You don't want to overmix but you also want to make sure that you mix it enough so no flour pockets or streaks remain in the batter.

Fill each muffin cup 3/4 full with the batter.

Cook regular sized muffins for 18-22 minutes. Cook mini-sized muffins for 12-14 minutes.

Let the muffins cool in the pan for about 10 minutes or until you're able to handle them without burning yourself for dipping.

Cinnamon Sugar Topping : Place melted butter in a small bowl. Mix together the sugar and cinnamon in another small bowl. Dip the tops of the muffins into the butter and then immediately into the cinnamon sugar topping.

Place dipped muffins on a cooling rack and repeat with the remaining muffins. Let cool completely or eat them warm.

Store leftovers, at room temperature, in a covered container or a gallon-sized Ziploc bag.
Notes
Milk : You can try using any milk you want but the recipe has been tested and made dozens of times using the higher fat whole milk.  How do I tell when the muffins are done? The tops of the muffins will be puffy and domed. You can insert a toothpick into the center and it should come out with crumbs on it or nothing at all. If it comes out with wet batter then you need to keep cooking them. You can also gently press on the tops of the muffins and it should spring back once pressed lightly. The tops of the muffins will look like they're done, meaning there will be no wet shiny batter visible. Recipe originally published in 2015. It has been updated with more helpful text and better pictures in March 2021.
Nutrition
Calories: 268kcal | Carbohydrates: 48g | Protein: 4g | Fat: 7g | Saturated Fat: 4g | Trans Fat: 1g | Cholesterol: 33mg | Sodium: 165mg | Potassium: 133mg | Fiber: 1g | Sugar: 32g | Vitamin A: 239IU | Vitamin C: 1mg | Calcium: 68mg | Iron: 1mg