Easy Meal Plan week 3 has kid-friendly & family approved dinner recipes with some side dish ideas and extra treats thrown in! Meal planning made easy to help get you started for the week or follow it each day and have your menu planning done for you. Meal planning ideas full of tried & true family tested recipes that even the kids will love.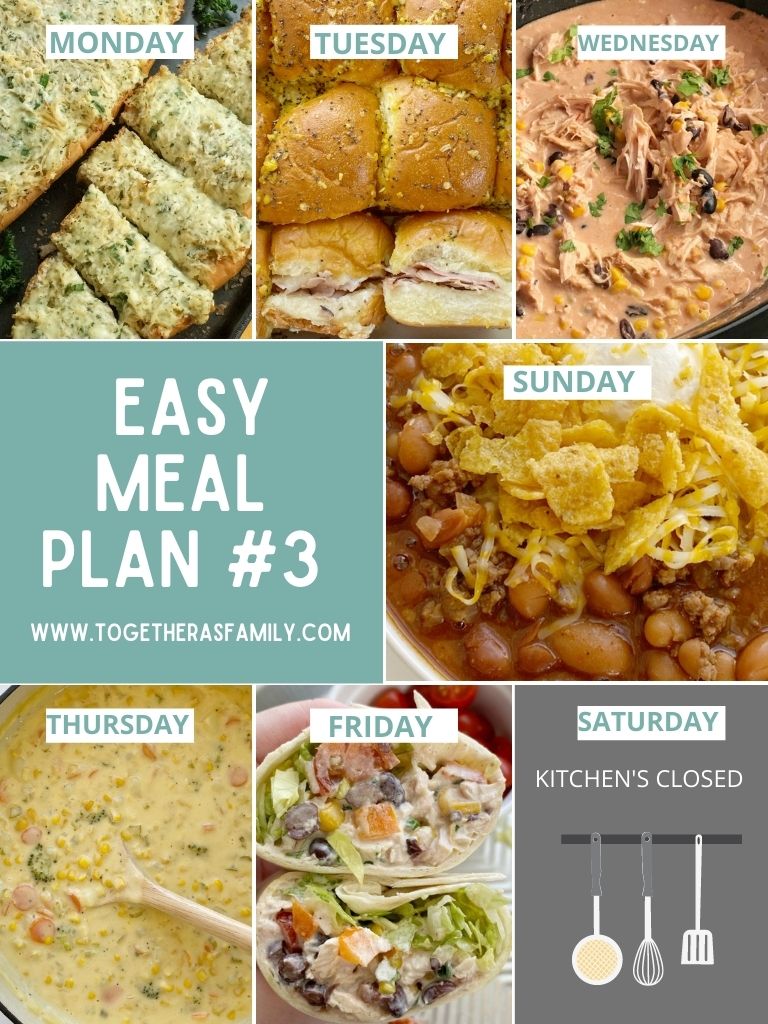 EASY MEAL PLANS FOR YOUR FAMILY
Hey! I hope your week was fantastic. I have another easy meal plan for you today with some seriously delicious, and family favorite, dinner recipes. Either pick a few that sound good to you or follow it day by day and have all your menu planning done for you. 
As always be sure that you go to the recipe you want to add to your own meal plan and print it out! This is always my #1 tip for menu planning. That way you know what you are making and you don't have to try to remember after a long day "where in the world did I find that recipe?" All my recipes have a handy 'print it' it button in the recipe that will print it out for you. I always tell my printer to print 'double sided' that way I am not wasting too much paper. And its' easier for me to keep track on 1 paper rather than 2 or 3 ?.
Be sure and go check out all my meal planning tips and tricks and you can see the other meal plans too. 
This recipe may not look like much but trust me it's one of our favorites. I will tell you a secret... I usually use canned chicken for this recipe! The canned chicken from Costco is amazing and you can't even tell the difference. 

You can also use a Rotisserie chicken to make this dinner easy to make OR throw some frozen/fresh chicken breasts into the slow cooker with a can of chicken broth. Cook for about 7 hours on LOW and that chicken will just fall apart so easily and shred with a fork. 

SIDE DISH IDEA :

 I serve this with some fruit (whatever I have in the fridge, usually cut up bananas and apple slices). You can also serve it with a vegetable side dish as well. 

Use some deli ham from the refrigerated section at the store or get a pound of deli ham that they fresh cut at the deli counter. I prefer to get it from the deli counter when I make these. 

Again, I am pretty boring with side dishes most nights because when I do serve a side dish my kids tend to only eat that, and not the main dish. So I will just serve these as is most of the time. I always have cucumbers in the fridge (my kids love them!) so I will chop some of those up and serve it with some ranch dressing for dipping. Or try serving it with some potato chips. My family loves the baked Lay's!

This recipe can be made with frozen or fresh chicken breasts. 

An easy dump & go crock pot recipe that is perfect served over a bed of rice and then topped with all your favorite toppings. 

Try my

instant pot cilantro lime rice

if you want to get real fancy. Or cooked white rice is great too. You can also use the easy microwaveable pouches or a stove top rice mix too. 

A great meatless, but still filling, soup recipe. Loaded with potatoes and vegetables in a super creamy and smooth cheesy gravy sauce. 

I serve this with some rolls. Either my

one hour buttery rolls

or I will buy some frozen rolls and bake them up or make it really easy and buy rolls from the deli area at the store. 

I love using a rotisserie chicken for this recipe. 

You can also throw some frozen/fresh chicken breasts into the crock pot with a can of chicken broth. Cook on LOW for 7 hours and watch the chicken just fall apart. Shred it up and make these wraps for dinner. 

Don't forget to add the shredded lettuce, cheese if you want, tomatoes, and avocado slices inside the wraps. It makes these wraps so much better with all the extras. 

SATURDAY - KITCHEN'S CLOSED

I love this chili so much! It has three types of beans in it, one of those is baked beans, and it just has awesome flavor to it. I love cooking chili in the slow cooker because it gets this rich velvety texture. 

I always serve chili with sour cream, shredded cheese, Fritos corn chips, and

cornbread

. This is the recipe I always use for cornbread! I don't do the honey butter but you certainly could if you wanted to. 
TREAT & DESSERT FOR THE WEEK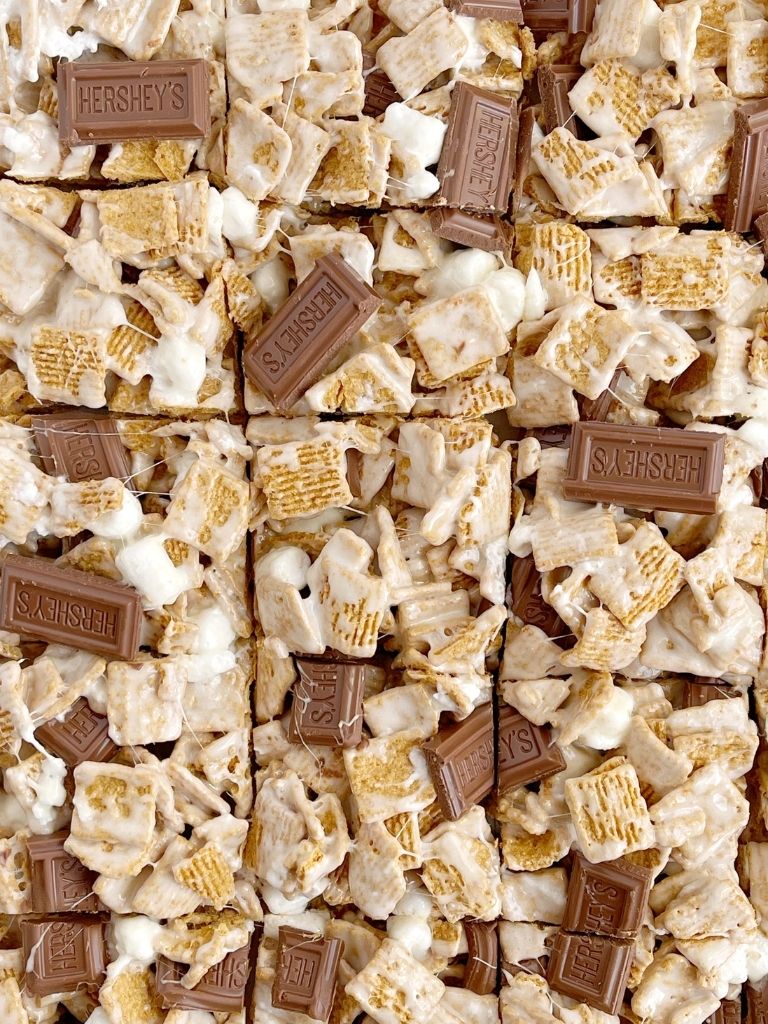 This is our favorite easy dessert recipe! Top a piece of brownie with ice cream (any kind!) and then some chocolate syrup & sprinkles.