Cilantro Lime Rice is the perfect side dish, for burritos, nachos, or a taco salad. So many options! Delicious toasted rice, chicken broth, fresh lime, cilantro, and seasonings.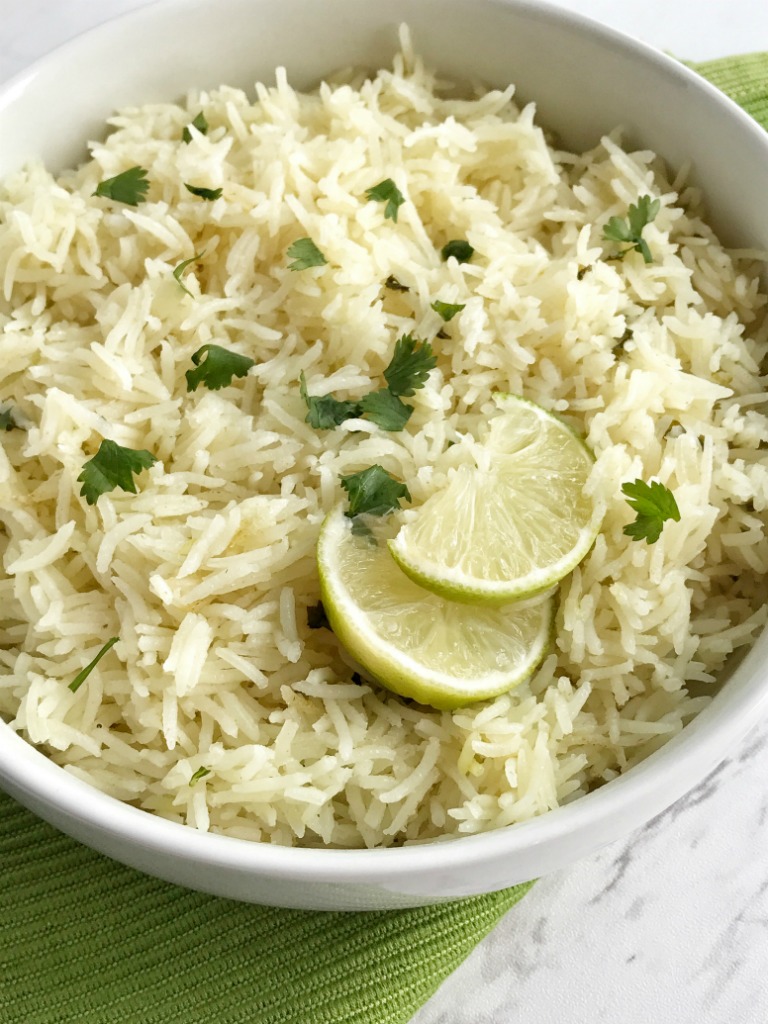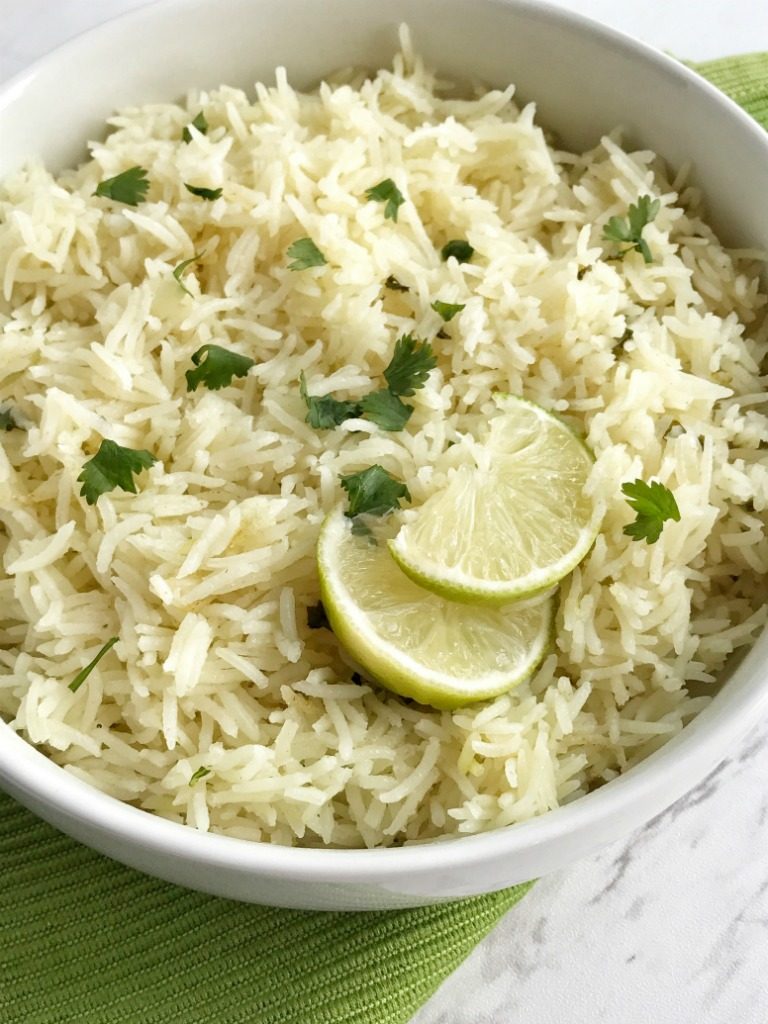 It's no secret by now that we are huge fans of Mexican food at our house. These honey lime chicken taquitos are one of my family's favorite dinner. If I am serving those taquitos then this cilantro lime rice will be right next to it.
Whenever I need some type of rice either for a taco salad, rice bowl, inside a burrito, etc. I always make this cilantro lime rice. It cooks perfectly each and every time. Recipes like that are my favorite!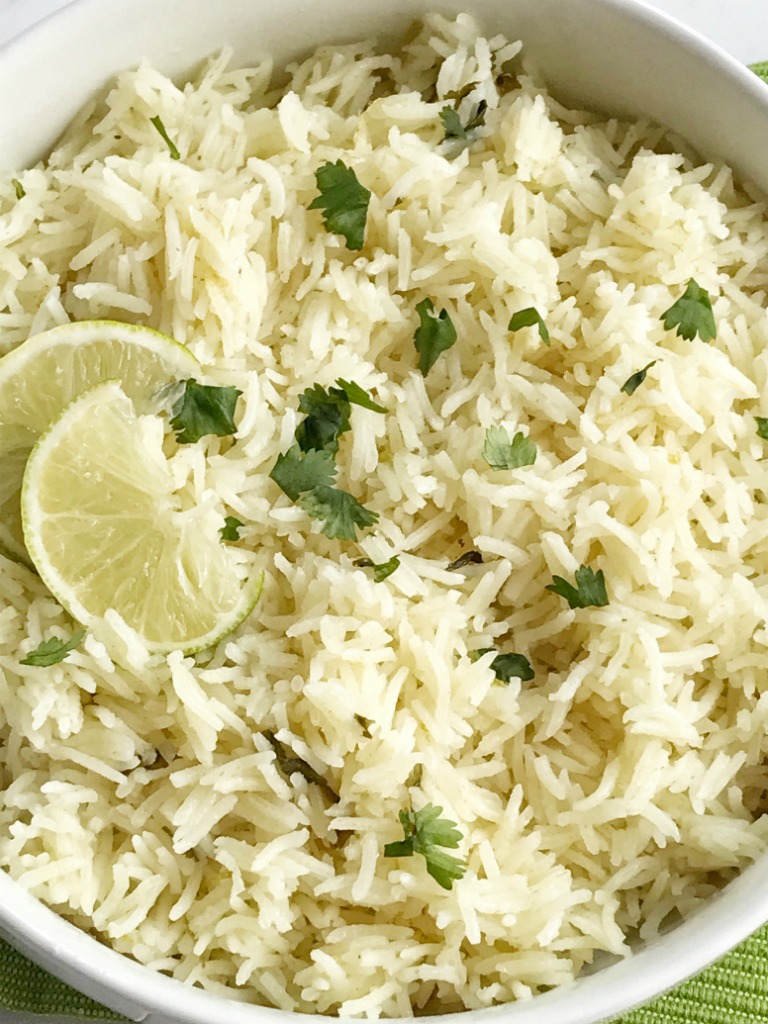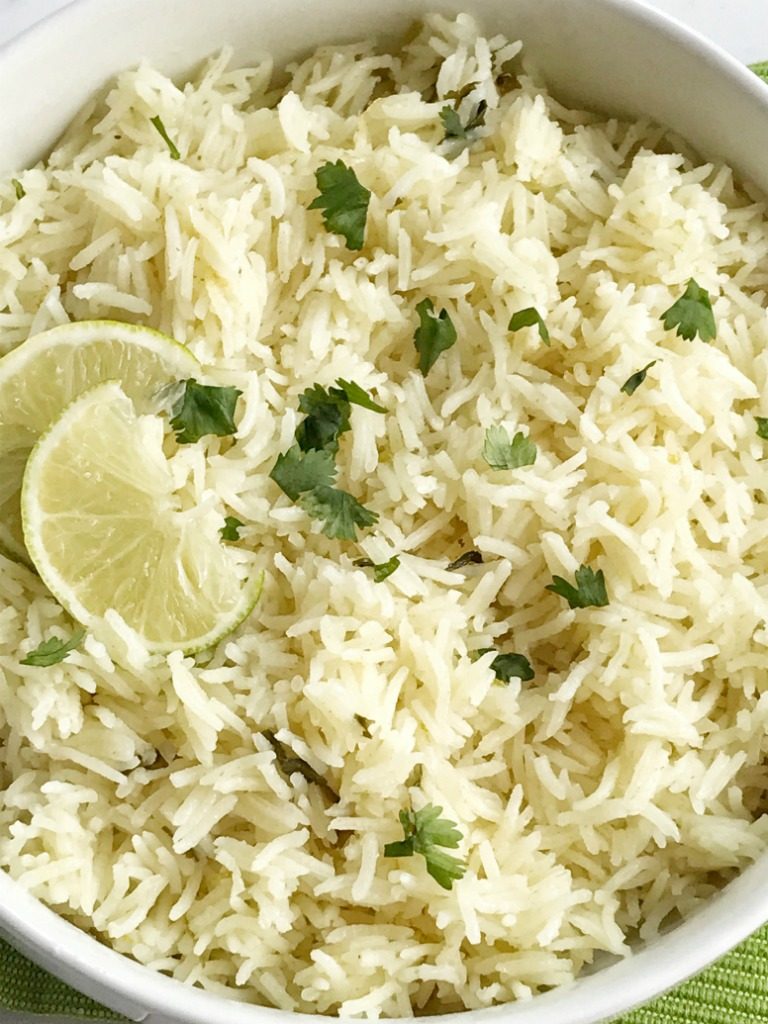 I have made this rice more times than I can count. Through the years of making it I have found that the best rice to use is basmati.
Basmati rice is more expensive than long-grain rice but it is the only rice that has worked for me every single time. If you don't want to buy the basmati then the next best alternative to use is long-grain rice or jasmine rice works well too.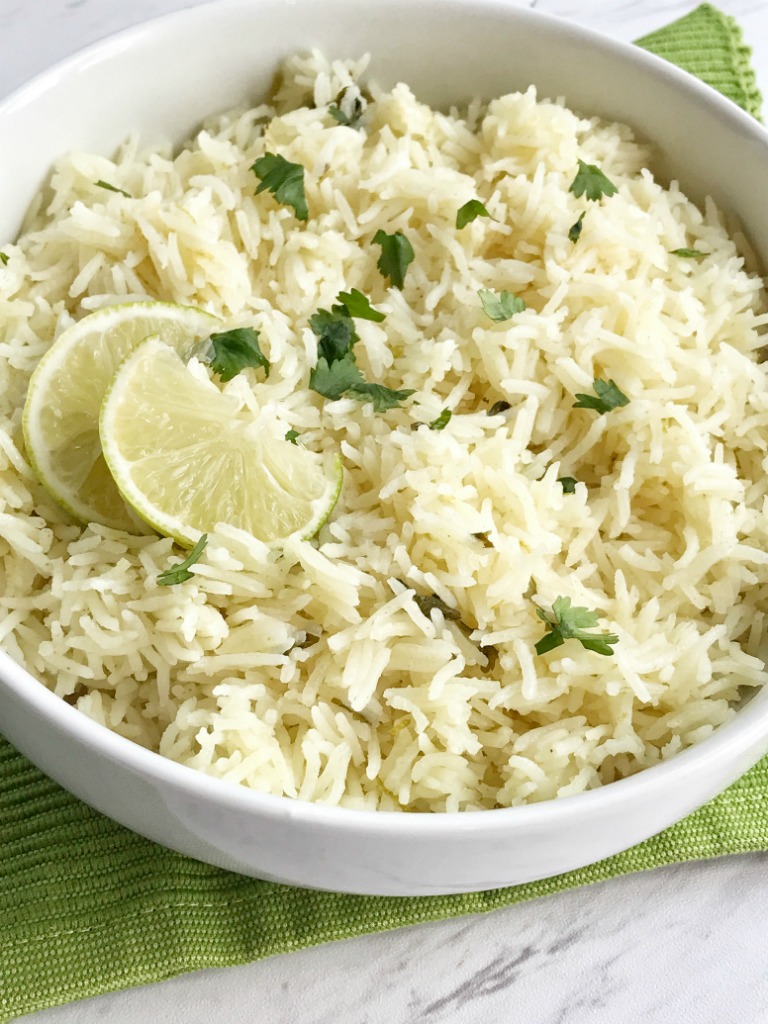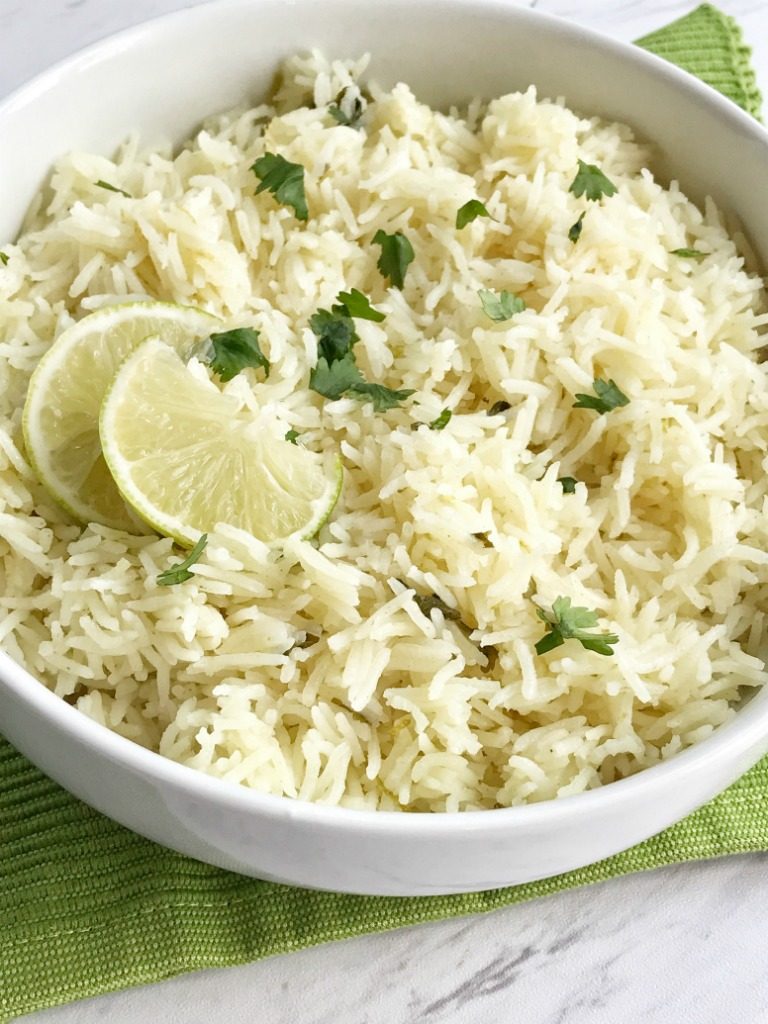 What makes this rice stand out is the toasting of the rice in butter. It brings out such a great flavor and helps the rice cook better.
I also love the fresh lime zest too. You will need a citrus zester so be sure you have one handy. I ordered mine on Amazon or any store would have one too.
This cilantro lime rice goes perfect with these dinners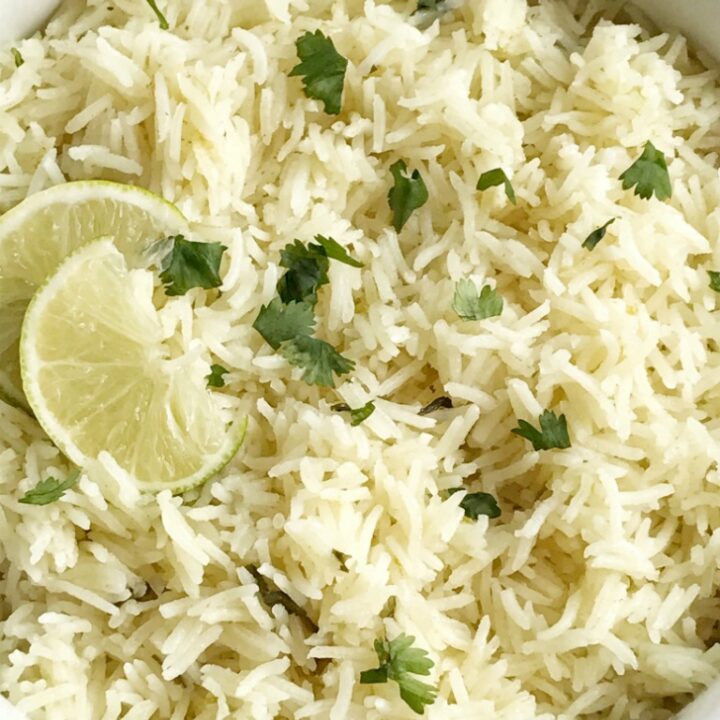 Cilantro Lime Rice
Cilantro lime rice is the perfect side dish, for burritos, nachos, or even a taco salad. So many options! Delicious toasted rice is cooked to perfection in a flavorful chicken broth full of spices, cilantro and lime. This is the best cilantro lime rice and turns out perfect every single time.
Ingredients
2 tablespoons butter
1¼ cups basmati rice
2 ¼ cups chicken broth
1/4 cup finely chopped cilantro
1/2 teaspoon kosher salt
1/2 teaspoon cumin
zest and juice of 1 lime
Instructions
In a saucepan, over medium-high heat, add the butter and dry, uncooked rice. Toast the rice, while stirring frequently, until it's lightly golden brown, smells fragrant, and the butter has melted. * This takes about 3-4 minutes

Add the chicken broth, chopped cilantro, salt, cumin, lime zest, and lime juice. Stir.

Bring to a boil and then cover with lid and turn heat down to low. Let simmer for 15-20 minutes. All of the liquid should be absorbed.

Fluff with fork and serve.
Notes
I have found that basmati rice is the best rice to use for this. The next best alternative is long-grain rice or even jasmine rice. I only use the basmati rice because whenever I use long-grain rice on the stove top, it tends to come out wetter and mushier than what I like.    The lime zest adds so much to this rice. They are inexpensive and can be found most places. I bought mine on amazon. 
Nutrition
Calories: 81kcal
Save this recipe for later and PIN IT to PINTEREST