Everyone goes crazy for this super easy Root Beer Float Pie. It's a creamy pie that tastes exactly like a root beer float with the texture of a soft frozen dessert. So refreshing and light for these hot summer days. Plus, it's a no bake dessert recipe that takes just minutes to prepare with convenient ingredients like Cool Whip and a ready-to-use graham cracker crust. 
For more recipes that use root beer try my Slow Cooker Root Beer BBQ Chicken for dinner.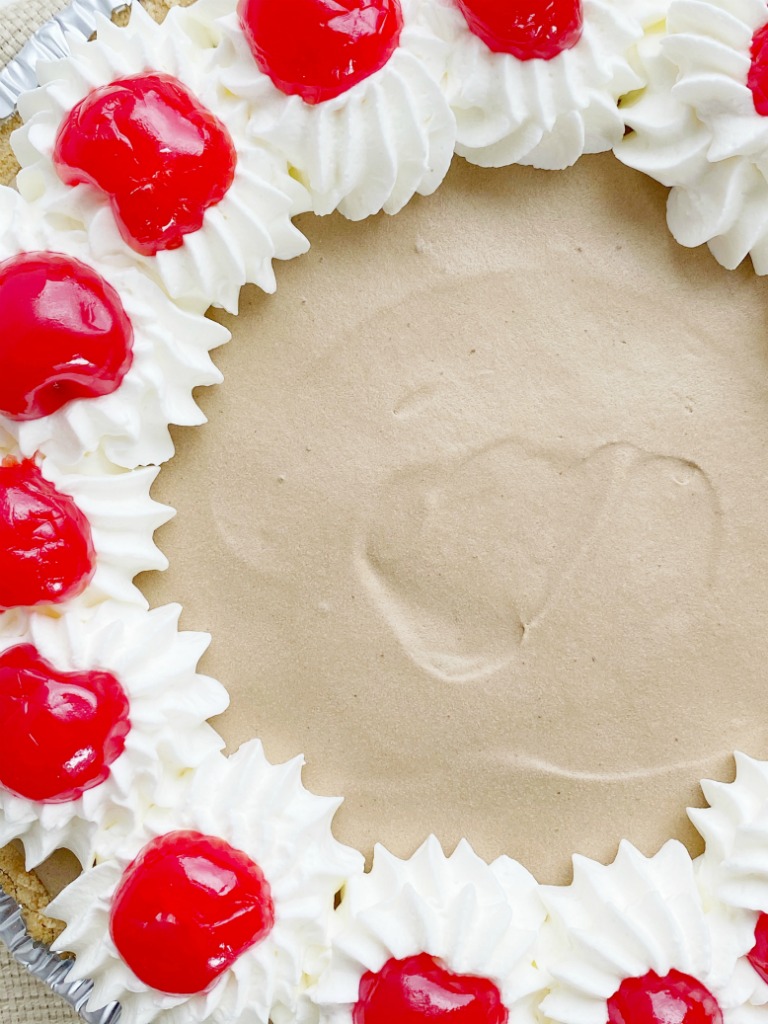 Root Beer Float Pie Recipe
This root beer float pie will be the hit dessert of the summer! Taste exactly like a root beer float in frozen pie form. It's so creamy, cool, and just perfect for summertime!
Bonus is that this no bake pie can be made in minutes. Yes minutes! It uses convenient store-bought ingredients like a graham cracker crust, instant pudding, Cool Whip, root beer, and root beer concentrate for lots of that root beer flavor everyone loves.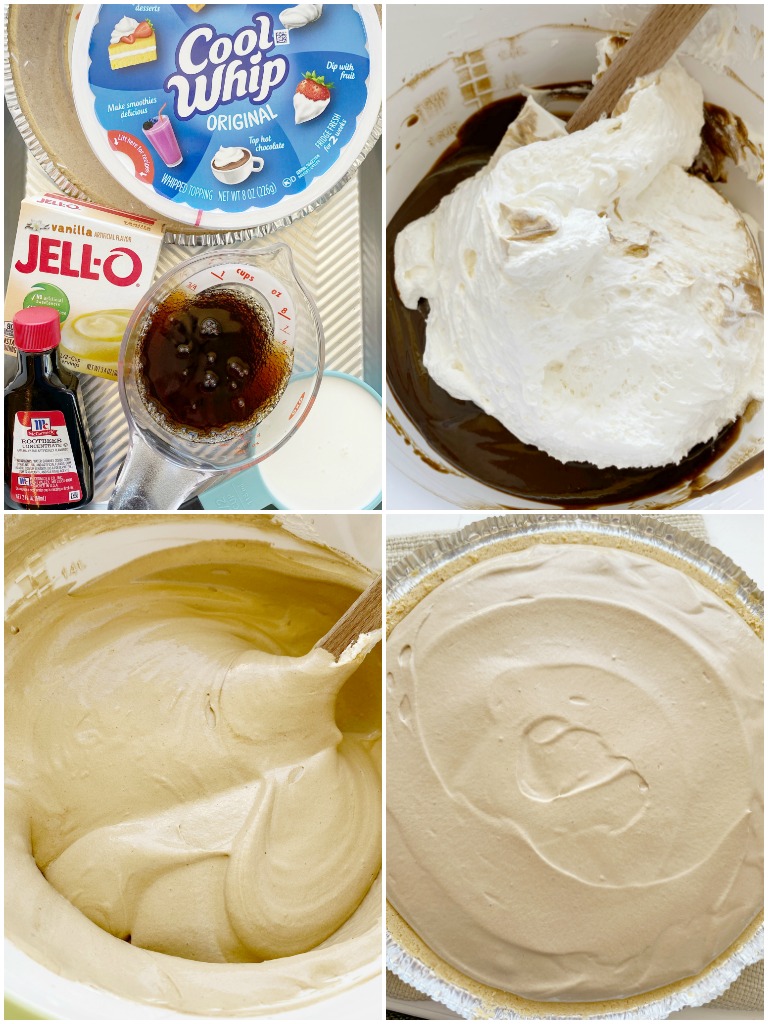 How To Make a No Bake Root Beer Float Frozen Pie
Graham Cracker Crust – I use this one or a shortbread crust if I can find it at the store. You could go all out and make your won but why not make it easy?! 
Root Beer – It's best to not use diet soda in this recipe. We love A&W root beer!
Milk – The higher fat percentage the better. You want the fat and the thickness to help set the pie up. I always use whole milk or half & half milk (which is half milk and half cream). 
Root Beer Concentrate – Some have a hard time finding this but I never have. Look by the other extracts (by the spices and seasonings) at the grocery store. The box will specifically say 'root beer concentrate' on it. 
Instant Vanilla Pudding – Ignore the directions on the box and just follow the recipe below. 
Cool Whip – Again, when it comes to dairy I prefer the higher-fat products over the lite and sugar-free stuff. But feel free to use what you prefer here. 
Whipped Cream & Maraschino Cherries – It says optional in the recipe but you should really add it! The homemade whipped cream layer on top adds so much to the pie. I serve each piece with a dollop of whipped cream and a maraschino cherry on top. It makes for a pretty presentation too.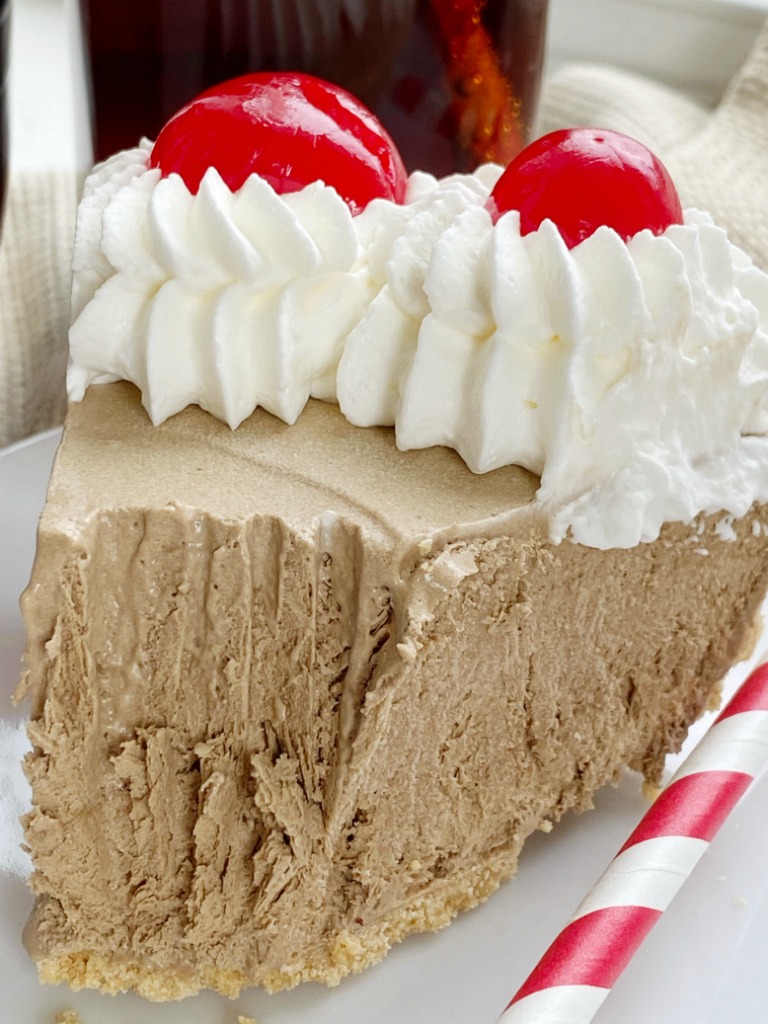 Tips For Success
Here are a few of my helpful tips that will make this recipe a hit in your own family as well. 
Root Beer : For best taste & texture I would highly recommend using real root beer (not diet). It tastes much better in this pie. 
Milk : You want to use a higher fat content of milk in this recipe to help the pie set and thicken nicely. I prefer half and half when I make this, but whole milk is another good option too. 
Garnishes : If topping the pie with whipped cream and garnishes, do that after the refrigeration time and right before serving. 
Instant Pudding : Make sure you are NOT using the cook n' serve pudding mix. You want the instant pudding mix. It's best to not use sugar-free pudding mix in this pie. It's a much smaller package size, and I have never personally tested this recipe with it, so I can't say for sure how it would turn out.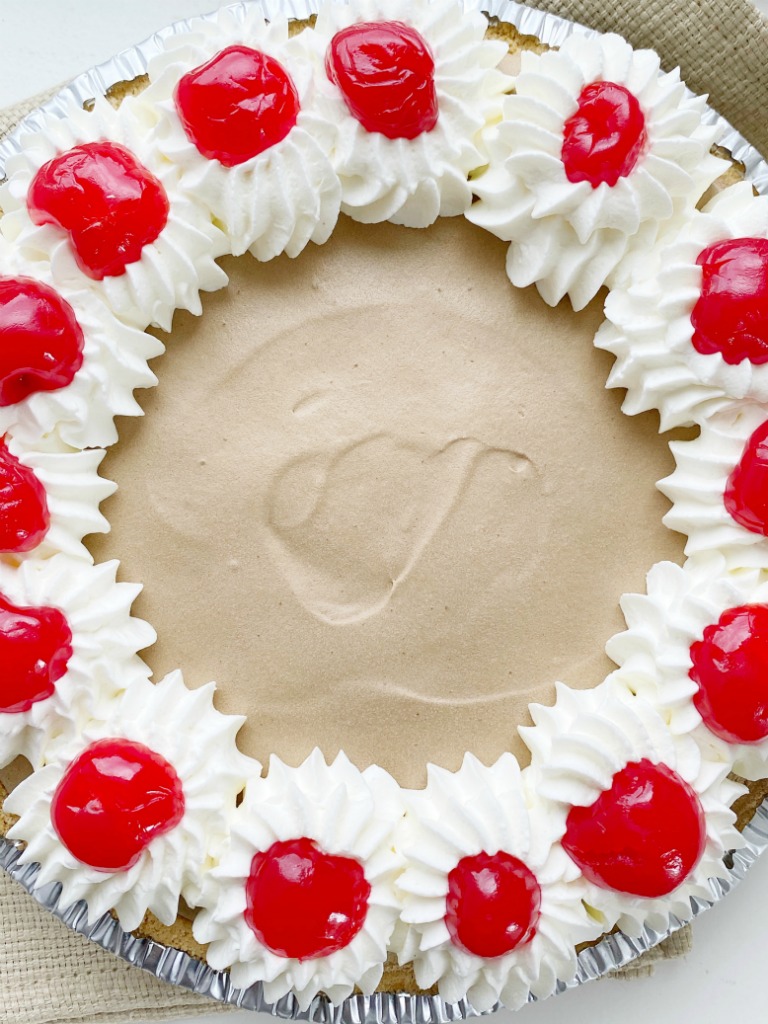 More No Bake Pie Recipes You'll Love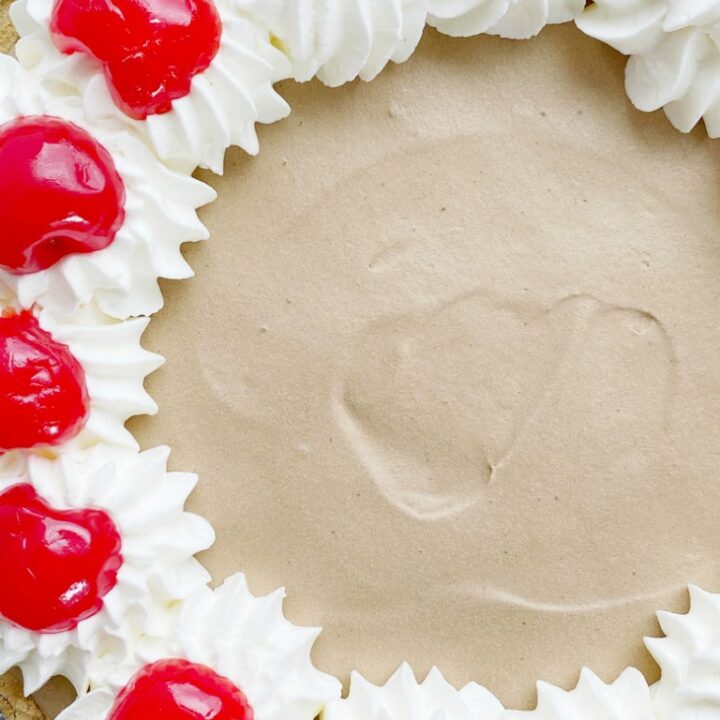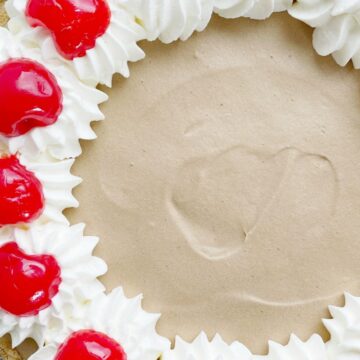 Root Beer Float Pie
Creamy, cool, light & refreshing! This Root Beer Float Pie is the perfect treat on those hot summer days. Only a few minutes of prep and then some freezer time and you have an easy, no bake pie that tastes EXACTLY like a root beer float! 
Ingredients
3/4 cup root beer
1/2 cup half & half OR whole milk
2 tablespoons root beer concentrate
1 box (3.4 oz) instant vanilla pudding mix
1 carton (8 oz) Cool Whip thawed
1 (6 oz) ready-to-use graham cracker OR shortbread crumb crust
Garnishes (optional but highly recommend)
1 cup heavy whipping cream
1/4 cup powdered sugar
maraschino cherries
Instructions
In large mixing bowl combine the root beer, milk, and root beer concentrate. Sprinkle the vanilla pudding mix over it. Whisk together for 1-2 minutes and then let it sit for 5 minutes so it can thicken.

Fold in the thawed cool whip and mix together until it is combined together well. Pour into the prepared crumb crust and evenly spread it out.

Cover with enclosed lid (the plastic lid from graham cracker crust) and place in the freezer for at least 8 hours or overnight.

Before serving prepare the whipped cream topping (if using). Beat together the heavy whipping cream and powdered sugar in a mixing bowl until thick and stiff peaks form. This will take about 5 minutes. Serve a dollop of whipped cream and a maraschino cherry over top of each piece. Or you can spread the whipped cream topping over top the pie and then cut into slices.

Eat & serve straight from the freezer. Store any leftovers in the freezer. 
Notes
Root Beer Concentrate : I get a lot of comments questioning the 2 tablespoons of root beer concentrate and others saying that they thought 2 tablespoons was too much. Once the pie has been in the freezer the flavor gets more muted and not as strong as when you just add it into the pudding mixture. I have always loved the 2 tablespoons of root beer concentrate but if you're worried about it then maybe start with 1 tablespoon the first time you make it and see what you think. This ingredient can be found by the other concentrates (like vanilla extract, etc) and dried spices at the grocery store.  Pudding Mix : Do not prepare the Instant Pudding Mix! Just sprinkle the dry powder straight from the box over the liquids as called for in the recipe. I do not recommend using sugar-free pudding mix in this recipe. It's a smaller sized box, with less powder in it, so I just don't know if it would work well. I have never personally made it using sugar-free, but others have commented and said that it works great. So experiment if you want.  Tip : A lot of people are having trouble finding the root beer concentrate. You will find it by the other extracts (vanilla, almond, etc) at the grocery store. It comes in a small bottle and will say 'root beer concentrate' on the front. You must use this for the pie to taste like a root beer float. So don't try to substitute it with anything else.  Root Beer : I do not recommend using zero sugar root beer or diet root beer in this recipe. 
Nutrition
Calories: 212kcal